0 of 28 secondsVolume 0%00:115 Star Smiles
If you thought his recent slump in music was gonna make Lil Pump stop smiling, think again, because the guy just got a new set of chompers he's gonna be showing off for a long time.
5 Star Smiles CEO Danielle Noguera tells TMZ Hip Hop Pump came in earlier this year to get a new pair of porcelain veneers.5 Star Smiles
The set Pump opted for has tons of longevity — 30 years in fact — and we're told the procedure cost Pump a cool $25k, done in Pump's hometown of Miami.Play video contentTMZ INVESTIGATES
Dentists had been reaching out to Pump for years offering to do his teeth, but Pump opted for 5 Star Smiles, a company with plenty of experience with celebs including Lil Meech, Erica Mena, and the Clermont Twins, to name a few, in the past.Play video content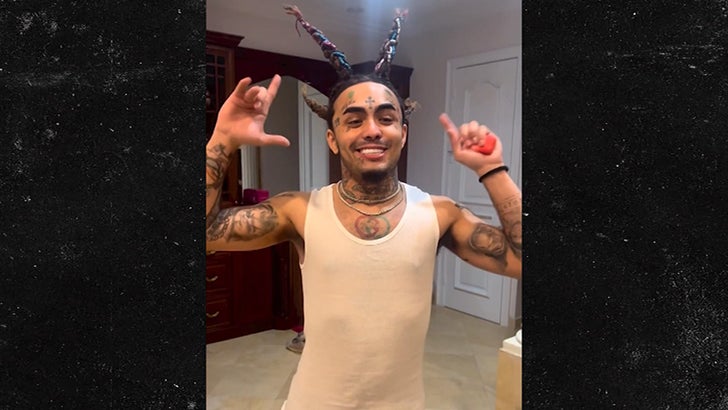 ALL SMILES5 Star Smiles
As expected, Pump won't just stop with the veneers, we're told he's upping his game even more — with a pair of custom grills currently in production.https://www.instagram.com/p/CoGlwVmO5QG/embed/captioned/?cr=1&wp=251&rd=https%3A%2F%2Fwww.tmz.com&rp=%2F2023%2F02%2F04%2Flil-pump-25k-teeth-veneers-dentist-miami-rapper-5-star-smiles%2F#%7B%22ci%22%3A0%2C%22os%22%3A1928%2C%22ls%22%3A1543%2C%22le%22%3A1920%7D
The "Gucci Gang" rapper recently debuted a massive weight loss and says he's now addicted to the gym. Health is wealth and Pump is looking like a rich man these days!!!
If you thought his recent slump in music was gonna make Lil Pump stop smiling, think again, because the guy just got a new set of chompers he's gonna be showing off for a long time. 5 Star Smiles CEO Danielle Noguera tells TMZ Hip Hop Pump came in…
Lil Pump Gets $25,000 Mouth Makeover with New Teeth